Being part of the Runway for the Cure was an amazing experience! I was humbled and touched by every woman's story. My biggest takeaway was watching everyone's smiles and confidence grow as they walked down the runway to the audience's applause.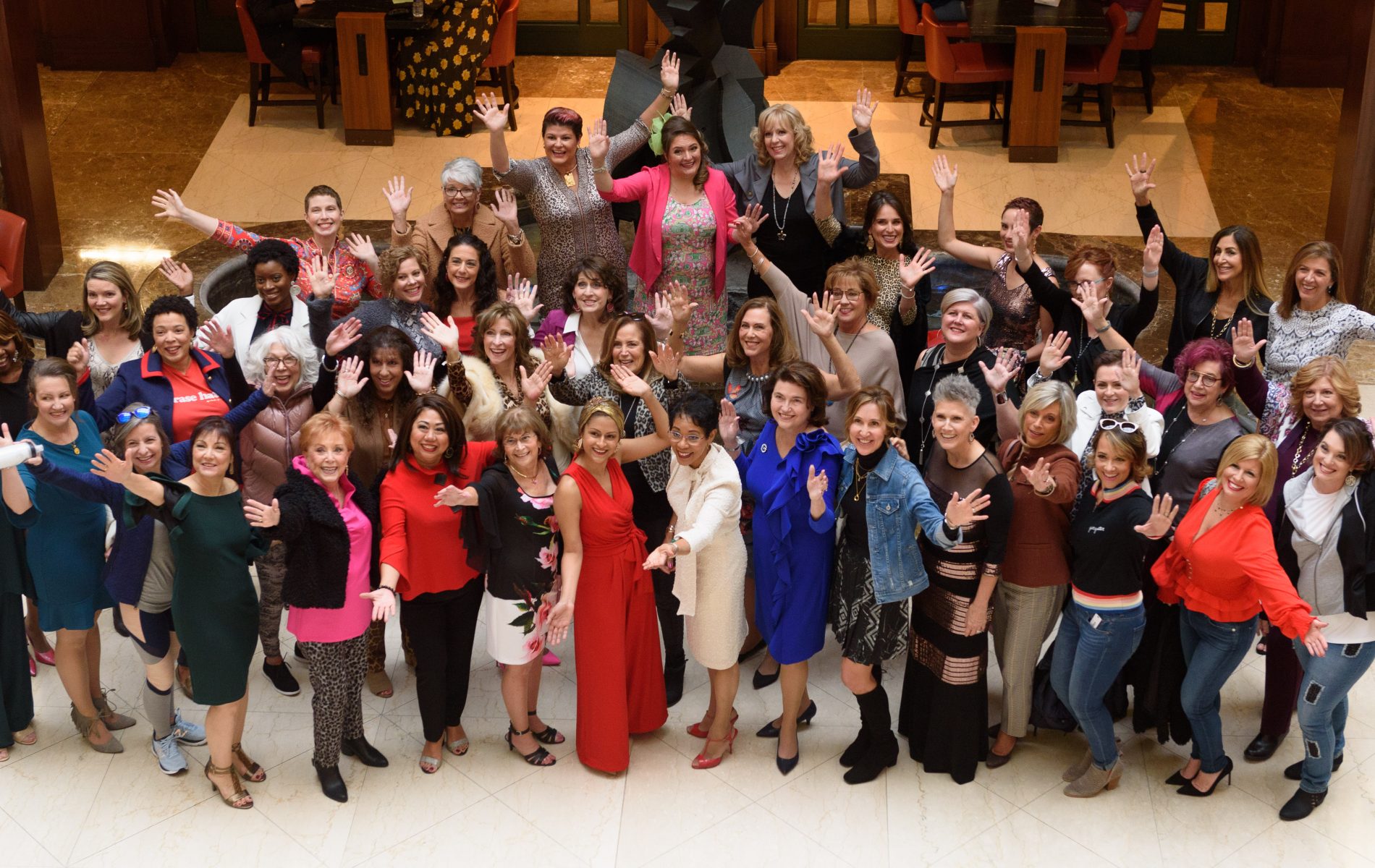 The Reston Runway to the Cure, Inc. Board is made up of passionate activist women from our community who joined together to create a unique annual fashion "runway" event using breast cancer warriors as models to raise funds for national breast cancer research and local patient assistance programs.
The event was founded in 2017 by Jane Abraham, Owner of Scout & Molly's Boutique, as a way to merge her passion for raising funds for breast cancer research with support for families currently dealing with the disease, while introducing her new boutique to the Reston Town Center community and bringing local merchants together for a common cause. The outpouring of support from the community was amazing. It led to us launching an official non-profit organization that will stage this worthwhile event annually.
Follow Us on Social Media
Reston Runway to the Cure, Inc. is a 501(c)(3) non-profit organization that stages an annual fashion "runway" event in the Reston Town Center to raise funds for national breast cancer research and local patient assistance programs.  This exciting event brings together merchants, corporations and families from our community who share the common goals of finding a cure for breast cancer and supporting those who are fighting their personal battles. Local retailers provide the outfits, jewelry and accessories that the models wear in the show while others donate hair styling and makeup.  All the models participating in the show are former or current breast cancer warriors.  The stories they share provide a very personal element to the event and their participation celebrates both inner and outer beauty.  When each woman walks down the runway, she isn't running from her disease, she is owning it and demonstrating the strength required to overcome it.  And that is truly beautiful.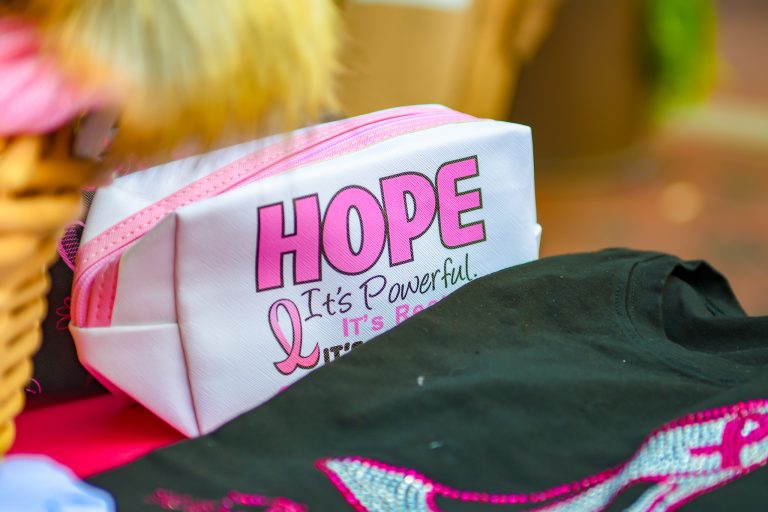 Runway to the Cure Board Members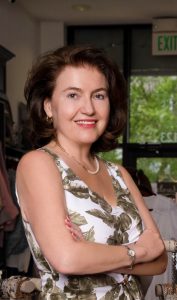 Founding Board Member and Chairman Emeritus of the Board
Jane owns and operates two Scout & Molly's Boutiques (in Reston, VA and Annapolis, MD).  Additionally, she has devoted her time and talent to a wide range of educational, cultural and social service boards.  Most recently, she served as a member of the national board of the Susan G. Komen for the Cure Foundation and chaired the Congressional Commission to Study the Potential for a National Women's History Museum, which was tasked with developing an independent, bi-partisan plan that highlighted the missing themes and stories of American women and made recommendations on the museum's location in our nation's capital and how it should be financed, operated and maintained.  The first recommendation of the Commission for the Smithsonian to start an American Women's History Initiative was embraced and she has been serving on its founding Advisory Council.  Recently Congress passed legislation to establish the Smithsonian American Women's History Museum.  Jane is now serving on the Advisory Council for this new Museum.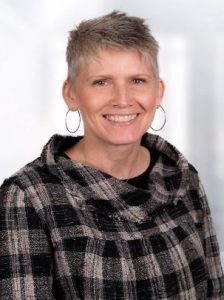 Theresa is a survivor who has been cancer-free since 2017.  Theresa embraces her role as a founding Board member and Survivors Offering Support mentor to newly diagnosed women with breast cancer.  She is a Endodontics Business Specialist for Dentsply Sirona, the world's largest dental company.  Since moving to Reston in 2005, she has been involved with numerous community volunteer activities.  In her spare time, she enjoys golf, travel, spinning, cooking, and spending time with family and friends.  Life isn't just good, it's GREAT!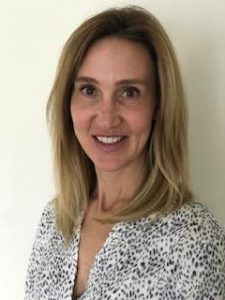 Susannah Kvasnicka, Treasurer of the Board and a founding Board member.  Susannah is a CPA and former auditor for Arthur Andersen, LLP, who left that job to start her family and raise her two boys, Andrew and Timothy.  Susannah is also a former professional distance runner. During her career she most notably won the 2005 Marine Corps Marathon and 2006 Steamtown Marathon. She was also a 2008 Olympic Trials Marathon Qualifier and competitor.  She still runs and occasionally competes as a Masters runner.  In her first Masters race she placed 3rd in the National Masters 8k Championship.  Susannah currently serves as a Senior Consultant for Quaver Music.com, a Nashville based company providing PreK-8 music curriculum worldwide.  She is an advocate for music education and recently took part in Arts Advocacy Day sponsored by Americans for the Arts where she partnered with 500 other professionals representing 48 different states, all dedicated to gaining more support and funding for arts education.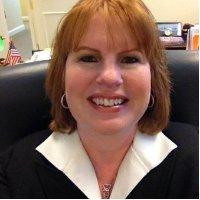 Vice Chairman of the Board
Anne Davis Burns is a survivor who has been cancer-free since 2008.  Since her diagnosis and treatment, she has raised tens of thousands of dollars for a cure through the extraordinary generosity of friends and family.  She participated in the Komen Race for The Cure several times with her "Annie's Army!" created by dear friends.  A career communications professional in the public and private sectors in Washington, Anne is now the owner of her own business, Anne Davis Burns Communications. She has volunteered and fundraised for numerous causes and organizations focused on breast cancer prevention and care for underserved women in the District of Columbia, on services for disadvantaged children, troubled teens, the homeless, the elderly, and hospice care for terminally ill children.  She and her husband, Jack, have two grown children, Sam and Cassady.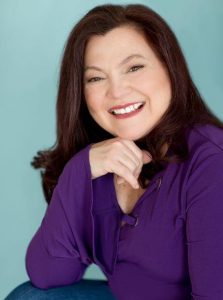 Tonia Chagnon is the owner of Delightful Plans, a marketing strategy, events and appreciation firm. She is passionate about giving back and helping others. Tonia was a Make A Wish Foundation volunteer for 16 years and currently serves on the boards of the Women in Business Initiative and the National Association of Women Business Owners – DC Chapter.  She also sits on the communications committee for Leadership Fairfax.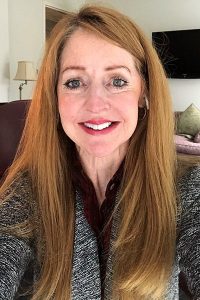 Jayne Davis has built a career in communications in Washington, D.C. and currently works in Sr. management for a high-profile public relations company.  She is an experienced writer and editor, having held various communications positions in government, corporate and professional organizations, including a liaison position in the White House Office of Congressional Affairs, managing written communications between Members of Congress and the Executive Branch.  She has years of experience working many large-scale public events for her company.  Apart from her business life, Jayne has competed in Masters bodybuilding events and has a lifelong passion for running. She has co-produced fundraising events for many charitable organizations and has been a family caregiver multiple times. Reston Runway for the Cure particularly resonates with her as she is the sister of a breast cancer survivor.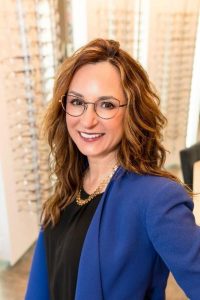 Dr. Dawn Devaney Gammon, a founding Board member, has been recognized as the Best Eye Care Provider in Northern Virginia in Virginia Living Magazine and Top Optometrist in Consumers' Research Council of America's Guide to Top Optometrists. Her practice, The Eyewear Gallery at Reston Town Center, specializes in bringing unique frames from around the world to her patients and her motto is, "Like a fine work of art, every face deserves a fabulous frame!"  She has twice completed the Avon 3 Day Walk for Breast Cancer, volunteered her professional services to the underserved population in Honduras, and won first place in "Dancing with the Services," a ballroom dancing charity event to benefit breast cancer research. She is honored to serve on the Runway to the Cure board, combining her passions of community service and fashion.  While raising two teenagers, she enjoys West Coast Swing dancing, traveling and spending time with friends and family.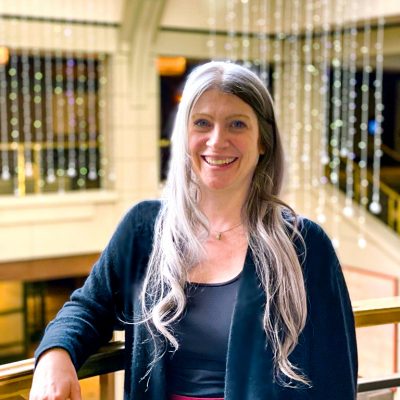 Leah Martinez is a breast cancer survivor who has been cancer-free since 2018.  She joined the Board of Runway to the Cure in 2019 after participating as a model in the 2018 show. She has worked for Hyatt Hotels since 2011 in various roles in DMV area hotels and is currently a Senior Sales Manager at the Hyatt Regency Reston.  Leah and her husband Sam welcomed their first daughter, Reagan, in August 2021 and looks forward to continuing to work closely with the Reston community through her involvement with Runway to the Cure.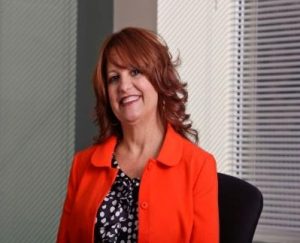 Diane Holland is a vice president and relationship manager with Atlantic Union Bank. She is a major connector – if she doesn't know someone who provides the needed item or service, she knows someone who knows who does! As much as Diane loves connecting people, she is even more passionate about giving back. Creating a community through spreading kindness and extending an extra hand is central to her way of being.  Diane serves on numerous non-profit committees and the boards of the National Association of Women Business Owners-DC Chapter and the GMU Women in Business Advisory Board.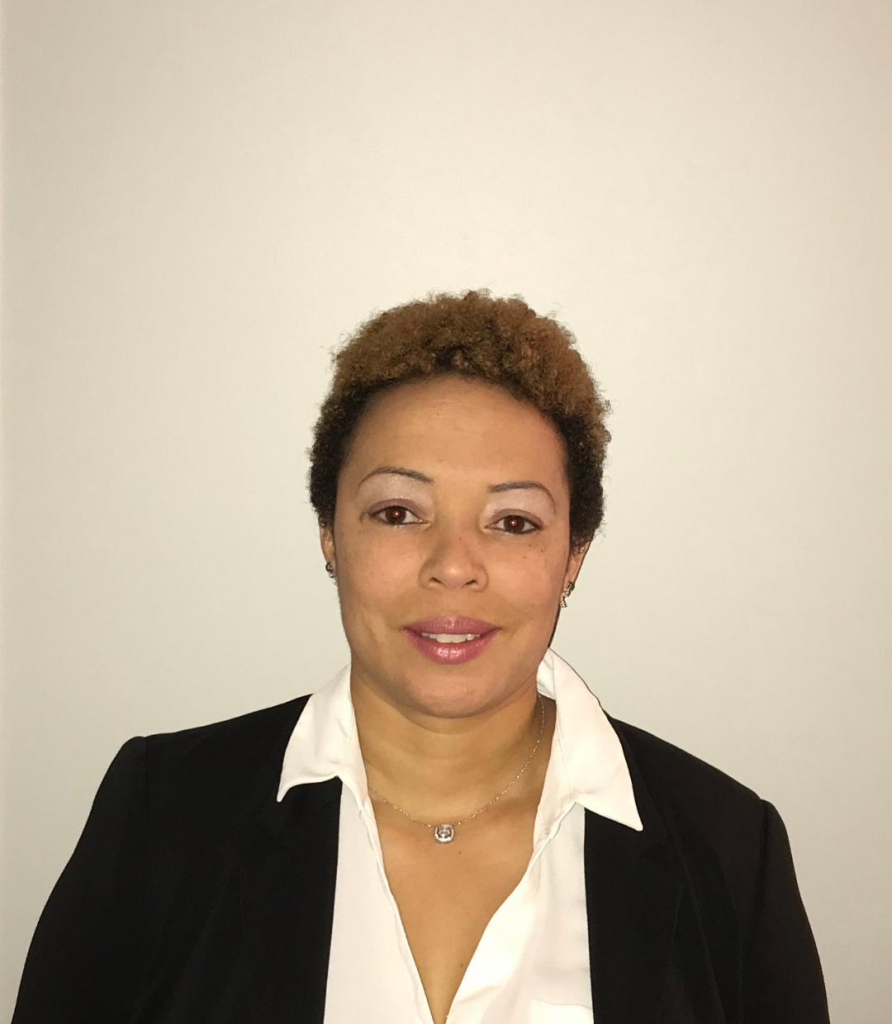 Shannon Logan is a five-year breast cancer survivor and one of the newest members of the RTTC Board.  She is the Center Director – Sterling for Washington Radiology and has been working in the healthcare field for 22 years.  Her sense of purpose now is to share her story of survival with as many women and men as she can.  Shannon wants to be a beacon of light that provides strength, reassurance and education to those battling breast cancer or those supporting someone with breast cancer.  Breast cancer does not discriminate, and she believes it should also not define who we are as a vibrant people deserving of life.  Shannon is a proud cheer and pageant mom to an amazing daughter, and she loves to travel, read and relax.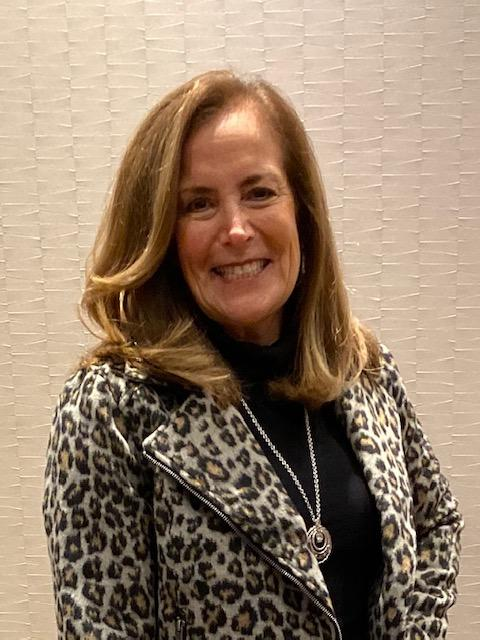 Faye Cascio is a three-time breast cancer survivor. She is an award-winning science educator who taught at the high school and college levels in Fairfax and Loudoun Counties throughout her career. Since her first diagnosis in 1987, she has been a passionate supporter of other breast cancer patients and active in fund raising for research. As a model in the 2019 Runway for the Cure, Faye met other amazing warriors while raising money for local and national organizations. The experience convinced her that she would like to devote more time to supporting this dynamic group. Faye is an avid tennis player as well as a gym enthusiast. She loves to travel with her supportive husband and to spoil her six grandchildren.
Sapna Yathiraj is the DC regional Marketing Director for BXP (Boston Properties). She has over 25 years of marketing and branding experience with companies across a variety of industries, such as Archstone, Capital One, Discovery Communications (Travel Channel), Walt Disney, and General Electric.
Sapna joined the Runway to the Cure board in 2020 and is co-chair of the marketing committee. In addition, she is on the board of Public Arts Reston, and is on the Executive Committee of the Urban Land Institute Women's Leadership Initiative serving as the marketing chair.
Sapna has held adjunct teaching positions at George Washington University School of Business and at the Georgetown University School of Continuing Studies. She earned an MBA from the University of North Carolina at Chapel Hill and a BA from the University of Michigan, Ann Arbor.