Being part of the Runway for the Cure was an amazing experience! I was humbled and touched by every woman's story. My biggest takeaway was watching everyone's smiles and confidence grow as they walked down the runway to the audience's applause.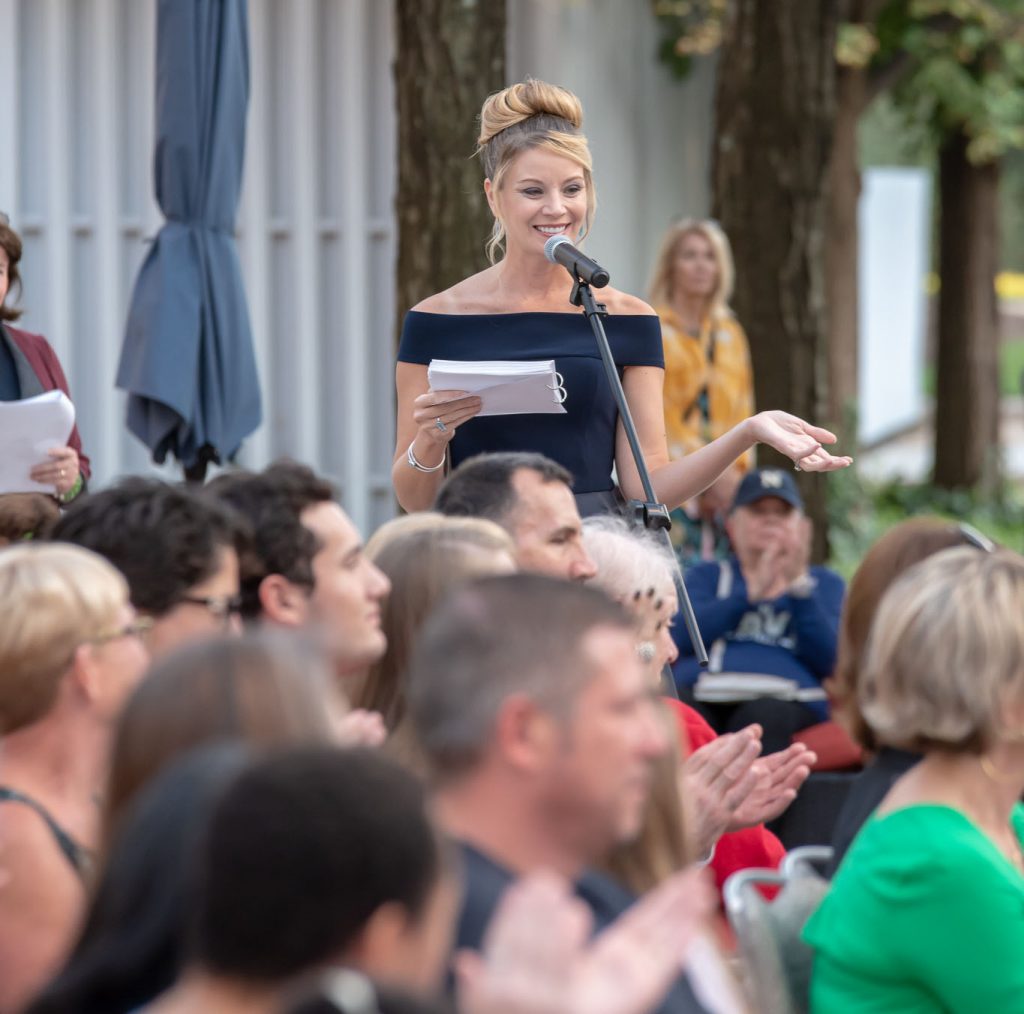 The Reston Runway to the Cure, Inc. Board is made up of passionate activist women from our community who joined together to create a unique annual fashion "runway" event using breast cancer warriors as models to raise funds for national breast cancer research and local patient assistance programs.  
The event was founded in 2017 by Jane Abraham, Owner of Scout & Molly's Boutique, as a way to merge her passion for raising funds for breast cancer research with support for families currently dealing with the disease, while introducing her new boutique to the Reston Town Center community and bringing local merchants together for a common cause.  The outpouring of support from the community was amazing. It led to us launching an official non-profit organization that will stage this worthwhile event annually.
Reston Runway to the Cure, Inc. is a 501(c)(3) non-profit organization that stages an annual fashion "runway" event in the Reston Town Center to raise funds for national breast cancer research and local patient assistance programs.  This exciting event brings together merchants, corporations and families from our community who share the common goals of finding a cure for breast cancer and supporting those who are fighting their personal battles. Local retailers provide the outfits, jewelry and accessories that the models wear in the show while others donate hair styling and makeup.  All the models participating in the show are former or current breast cancer warriors.  The stories they share provide a very personal element to the event and their participation celebrates both inner and outer beauty.  When each woman walks down the runway, she isn't running from her disease, she is owning it and demonstrating the strength required to overcome it.  And that is truly beautiful.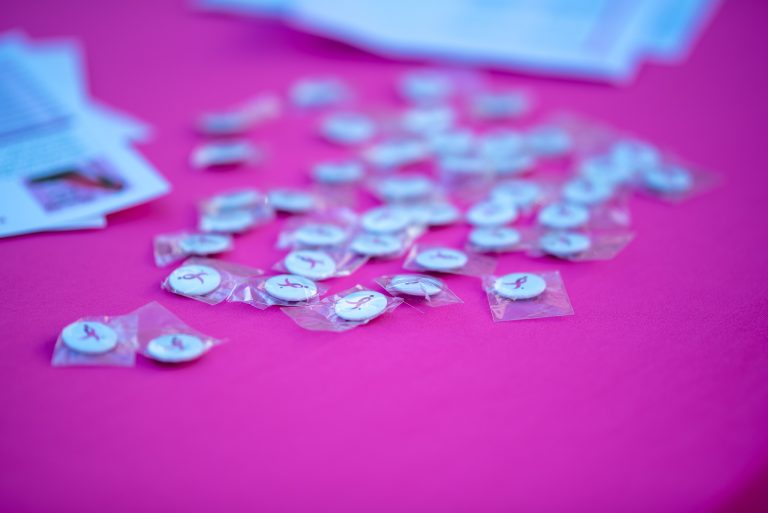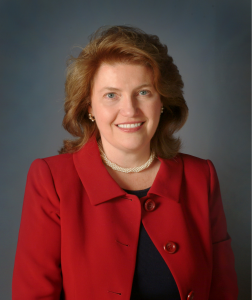 Founding Board Member, Chairman of the Board
Jane owns and operates two Scout & Molly's Boutiques (in Reston, VA and Arlington, VA).  Additionally, she has devoted her time and talent to a wide range of educational, cultural and social service boards.  Most recently, she served as a member of the national board of the Susan G. Komen for the Cure Foundation and chaired the Congressional Commission to Study the Potential for a National Women's History Museum, which was tasked with developing an independent, bi-partisan plan that highlighted the missing themes and stories of American women and made recommendations on the museum's location in our nation's capital and how it should be financed, operated and maintained.  The first recommendation for the Smithsonian to start an American Women's History Initiative was embraced and she has been asked to serve on its founding Advisory Council.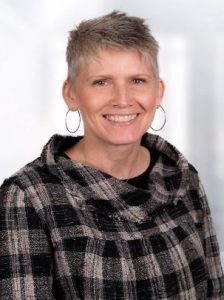 Founding Board Member, Vice Chairman of the Board
Theresa is a one-year breast cancer survivor who embraces her role as a founding Board member and Survivors Offering Support mentor to newly diagnosed women with breast cancer.  She is a clinical development manager for Dentsply Sirona, the world's largest dental company.  Since moving to Reston in 2005, she has been involved with numerous community volunteer activities.  In her spare time, she enjoys golf, travel, cooking and spending time with family and friends.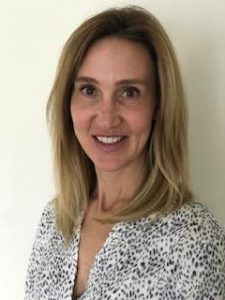 Founding Board Member, Secretary of the Board
Susannah Kvasnicka, Secretary of the Board and a founding Board member.  Susannah is a CPA and former auditor for Arthur Andersen, LLP, who left that job to start her family and raise her two boys, Andrew and Timothy.  Susannah is also a former professional distance runner. During her career she most notably won the 2005 Marine Corps Marathon and 2006 Steamtown Marathon. She was also a 2008 Olympic Trials Marathon Qualifier and competitor.  She still runs and occasionally competes as a Masters runner.  In her first Masters race she placed 3rd in the National Masters 8k Championship.  Susannah currently serves as a Senior Consultant for Quaver Music.com, a Nashville based company providing PreK-8 music curriculum worldwide.  She is an advocate for music education and recently took part in Arts Advocacy Day sponsored by Americans for the Arts where she partnered with 500 other professionals representing 48 different states, all dedicated to gaining more support and funding for arts education.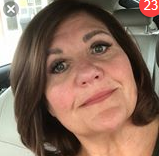 Denise Hogan has been the regional property manager for Boston Properties since 2007 overseeing the Virginia portfolio including Reston Town Center.  She considers it a privilege to oversee Reston Town Center's very busy event season.  Her 30-year real estate career has included managing Class A properties in South Florida and Philadelphia.  Denise serves on the Board of Directors for the Greater Reston Arts Center, the Greater Reston Chamber of Commerce, Leadership Fairfax and the Reston Town Center Association in addition to Reston Runway to the Cure.  She is also actively involved with fundraising for the American Foundation for Suicide Prevention and United Through Reading.  Denise is proud to be part of Reston Runway to the Cure's mission in honor of her mother and grandmother, both of whom are breast cancer angels.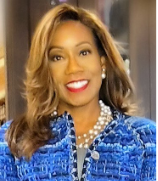 Charlene A. Wheeless is principal vice president of global corporate affairs for Bechtel Corporation.  She has held leadership and operations positions at some of the largest and well-known technology and services firms.  Charlene was named by PR Week to the 50 most influential PR professionals list for five consecutive years.  She is among the PR Week Hall of Femme; the PR Global Power Book, and the Network Journal's "25 Influential Black Women in Business." Earlier she was named a "Woman Worth Watching" by Profiles in Diversity, and a "Women Who Mean Business" honoree by the Washington Business Journal. Charlene is chairman of the Greater Reston Chamber of Commerce, chair of the Board of Trustees for HCA Reston Hospital, and is a member of the Board of Trustees of the Arthur W. Page Society.  She also serves on the committee of The Seminar, the premier organization of global communications and public affairs executives.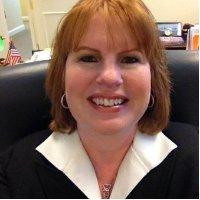 Anne Davis Burns is an 11-year breast cancer survivor and a founding Board member.  Since her diagnosis and treatment, she has raised tens of thousands of dollars for a cure through the extraordinary generosity of friends and family.  She participated in the Komen Race for The Cure several times with her "Annie's Army!" created by dear friends.  A career communications professional in the public and private sectors in Washington, Anne is now the owner of her own business, Anne Davis Burns Communications.  She has volunteered and fundraised for numerous causes and organizations focused on breast cancer prevention and care for underserved women in the District of Columbia, on services for disadvantaged children, troubled teens, the homeless, the elderly, and hospice care for terminally ill children.  She and her husband, Jack, have two grown children, Sam and Cassady.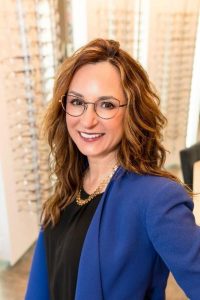 Dr. Dawn Devaney Gammon, a founding Board member, has been recognized as the Best Eye Care Provider in Northern Virginia in Virginia Living Magazine and Top Optometrist in Consumers' Research Council of America's Guide to Top Optometrists. Her practice, The Eyewear Gallery at Reston Town Center, specializes in bringing unique frames from around the world to her patients and her motto is, "Like a fine work of art, every face deserves a fabulous frame!"  She has twice completed the Avon 3 Day Walk for Breast Cancer, volunteered her professional services to the underserved population in Honduras, and won first place in "Dancing with the Services," a ballroom dancing charity event to benefit breast cancer research. She is honored to serve on the Runway to the Cure board, combining her passions of community service and fashion.  While raising two teenagers, she enjoys West Coast Swing dancing, traveling and spending time with friends and family.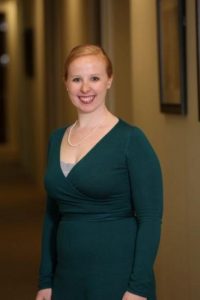 Lawren Gewecke, CPA, Treasurer of the Board.  Lawren is responsible for all financial matters affecting the organization. She currently works as a manager at Vault Consulting, LLC in the Outsourced Accounting Practice located in Reston. Finding a cure for breast cancer is a cause special to her heart due to her own mother's fight and win against the disease. She has been involved with the Reston Runway to the Cure organization since 2018. In her spare time, she loves reading and visiting the wineries of Virginia.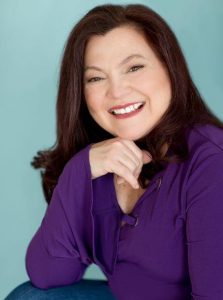 Tonia Chagnon is the owner of Delightful Plans, a marketing strategy, events and appreciation firm. She is passionate about giving back and helping others. Tonia was a Make A Wish Foundation volunteer for 16 years and currently serves on the boards of the Women in Business Initiative and the National Association of Women Business Owners – DC Chapter.  She also sits on the communications committee for Leadership Fairfax. 
Jayne Davis has built a career in communications in Washington, D.C. and currently works for a high-profile public relations company, managing its largest DoD agency client.  She is an experienced writer and editor, having held various communications positions in government, corporate and professional organizations, including a liaison position in the White House Office of Congressional Affairs, managing written communications between Members of Congress and the Executive Branch.  She has years of experience working many large-scale public events for her company.  Apart from her business life, Jayne has competed in Masters bodybuilding events and has a lifelong passion for running. She has co-produced fundraising events for many charitable organizations and has been a family caregiver multiple times. Reston Runway for the Cure particularly resonates with her as she is the sister of a breast cancer survivor.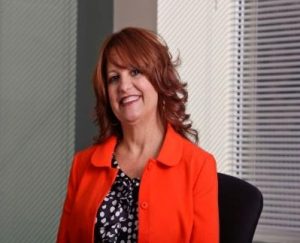 Diane Holland is a vice president and relationship manager with Atlantic Union Bank. She is a major connector – if she doesn't know someone who provides the needed item or service, she knows someone who knows who does! As much as Diane loves connecting people, she is even more passionate about giving back. Creating a community through spreading kindness and extending an extra hand is central to her way of being.  Diane serves on numerous non-profit committees and the boards of the National Association of Women Business Owners-DC Chapter and the GMU Women in Business Advisory Board.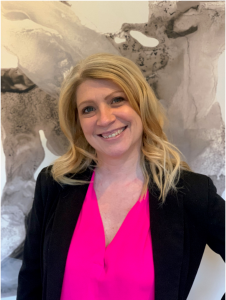 Leah Schultz is a one-year breast cancer survivor who joined the Board in 2019.  She has spent the last three years as senior sales manager at the Hyatt Regency Reston and served not only as a model, but also as a hotel liaison for the 2018 Runway to the Cure event.  Leah has recently accepted a position as associate director of sales at the Grand Hyatt Washington but looks forward to continuing to work closely with the Reston community through her involvement with Runway to the Cure.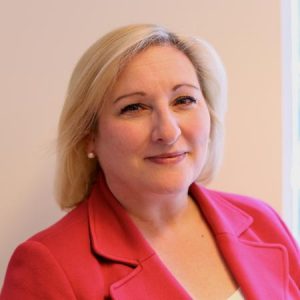 Lynn Harding Thomson is vice president for government relations for GE Appliances.  Prior to joining GE Appliances, Lynn was a senior lobbyist for General Electric.  She has worked in the White House Office of Legislative Affairs and as legislative assistant for a Member of Congress.  Lynn volunteers and fundraises for the Animal Welfare League of Arlington and the Arlington Academy of Hope, whose mission is to improve education, healthcare, and community development in rural Uganda.  She is also a member of the Board of Directors of School the World, an organization working to make quality education accessible to all children and families in rural villages of Central America.  In her free time, she loves to travel, and to spend time in her garden and with her rescue puppy, Daisy.